Welcome
Oakwood School and Assessment Centre is a controlled special school, owned and maintained by the Education Authority, Belfast Region. It admits boys and girls aged from 3-8 years who may have severe learning difficulties.
At Oakwood School we aim to provide for our pupils a happy, caring, stable environment where each child will have the opportunity to develop all their intelligences, intellectually, emotionally and physically.
Latest Photographs
Corbin enjoyed trying on the first-aider's helmet, but it was very heavy!
Zainab enjoyed having a look around the ambulance!
Pearse loved wearing the police hat and sitting in the police car...He had to cover his ears when he heard the siren!
Caiden is a great aim with the fire hose!
Aoife dressed herself in the uniform!
Donncha thinks he might like to be a policeman....He certainly suits the uniform!
High five for great aim Natalia!
Abhiram driving off in the police car!
Upcoming Events...
Thursday, 29th March 2018
Easter Holidays
Friday, 30th March 2018
Easter Holidays
Saturday, 31st March 2018
Easter Holidays
Sunday, 1st April 2018
Easter Holidays
Monday, 2nd April 2018
Easter Holidays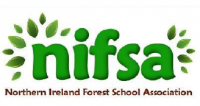 Oakwood School & Assessment Centre, Harberton Park Belfast Northern Ireland BT9 6TX | Phone: 028 9060 5116
WEBSITE BY: SCHOOLWEBDESIGN.NET | Login